---
In order to add this module to Wings' modular® you need to have already installed the Editing module! This is a very useful and powerful module. It can save you time and effort in embroidery design process! This module requires the Editing module to be installed.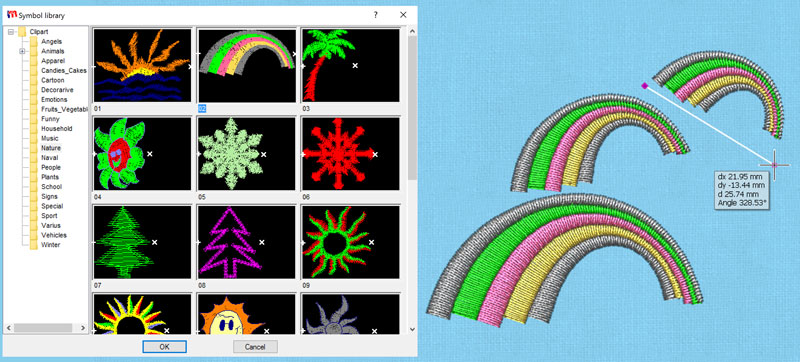 Clipart tools:
Insert clipart by reference line: With this function you can add existing clipart embroidery designs to your design. You can select any embroidery design that exists in the Clipart and insert it immediately, one or more times, in the existing design in the size you want!
Add new items to clipart library that you can insert in any design: This tool helps you to add new items to clipart library that you can insert in any future design. The design is saved in a subsection of the clipart that you can define. The next time that you will use the clipart tool all the new inserted clips will be available.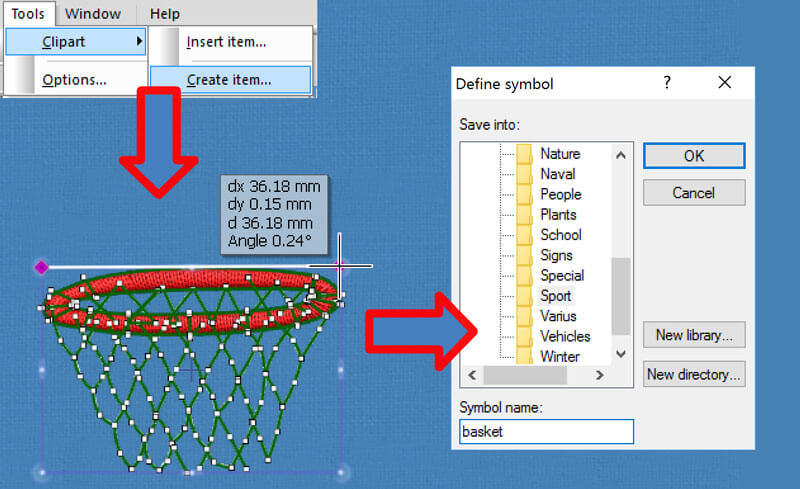 Consider the capability of saving every embroidery design that you creating as a clip in your Clipart. After some months you will have a complete and well organized gallery with your embroidery designs, ready to be used instantly in any future design!